Creating Custom Plots¶
To create a custom plot, click the Add Graph button in the upper-right corner and select one of the available plot types. After selecting a plot, configure the available settings for that plot type and click Save. The custom plot appears on the Visualization page once it has been created.
The following example creates a custom histogram plot for the CreditCard-Train dataset: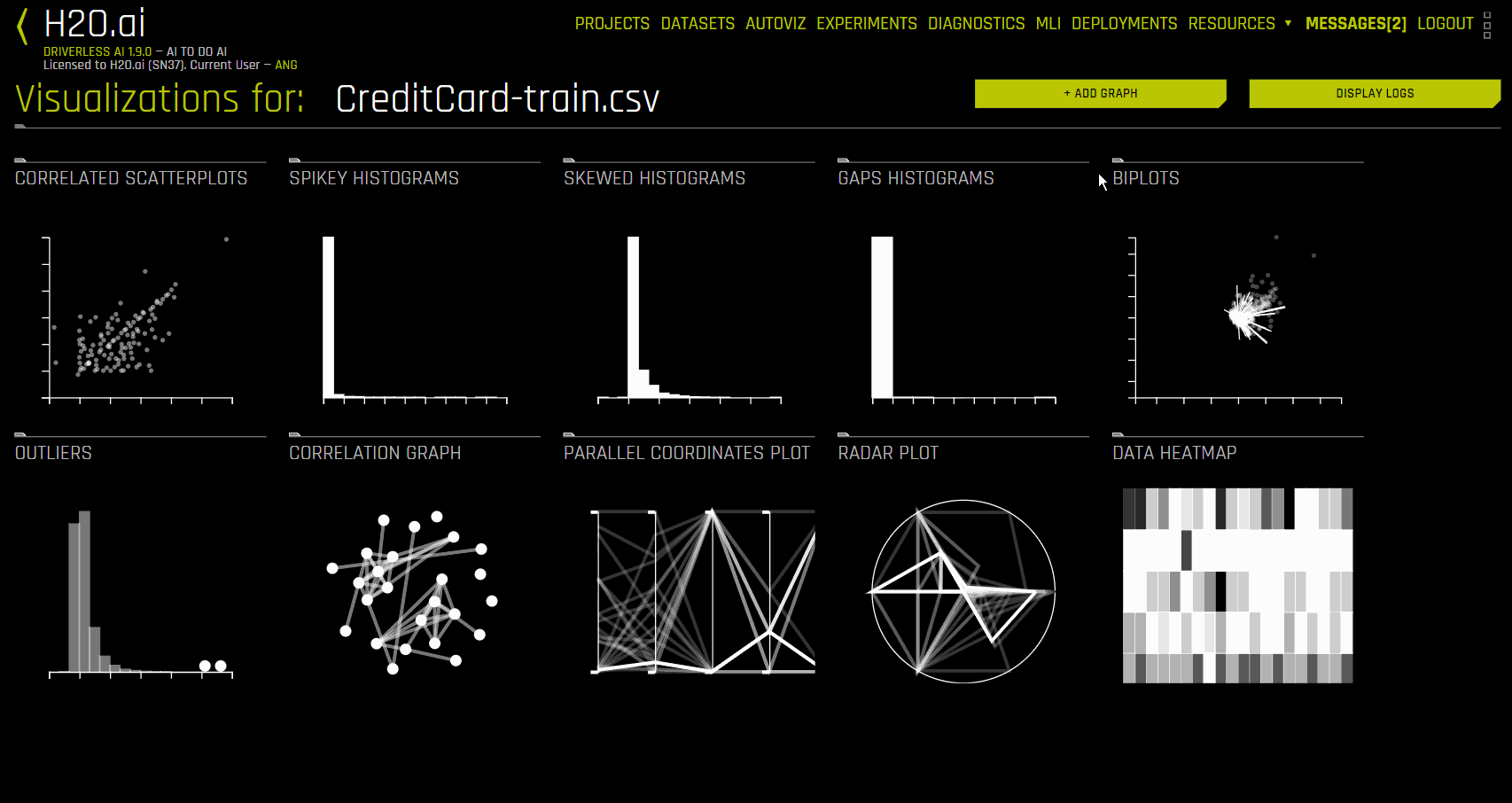 The following is a complete list of available graph types.