Dataset Join Wizard¶
The Driverless AI Dataset Join Wizard makes it simple for you to join two datasets together. This wizard performs a left (outer) join. Note that the join key column name(s) must match between both datasets. To rename columns, or to prepare datasets more generally, go to Dataset Details and select Modify by Recipe -> Live Code, or use data recipes. If a model is trained on the resulting dataset, make sure to also perform the same join on testing or production data.
To access the Dataset Join Wizard, navigate to the Datasets page and click on the name of the dataset you want to join with another dataset. A list of dataset-specific options is displayed. Select Join Wizard to open the wizard.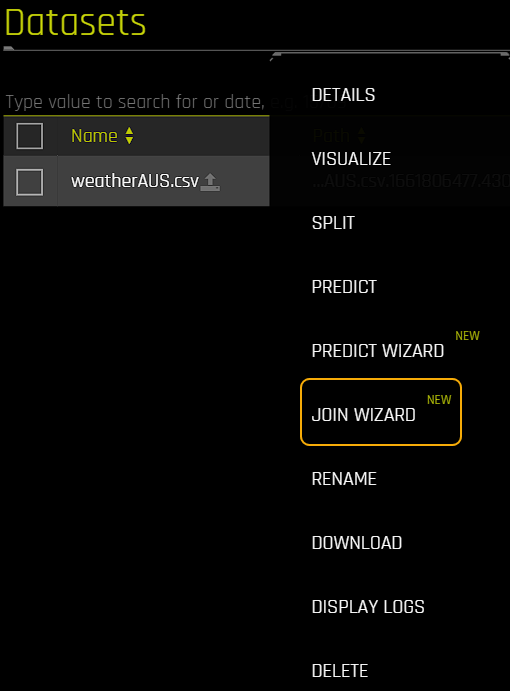 When using the Join Datasets wizard, you can either specify a dataset to join, or first specify the join key column(s) to use.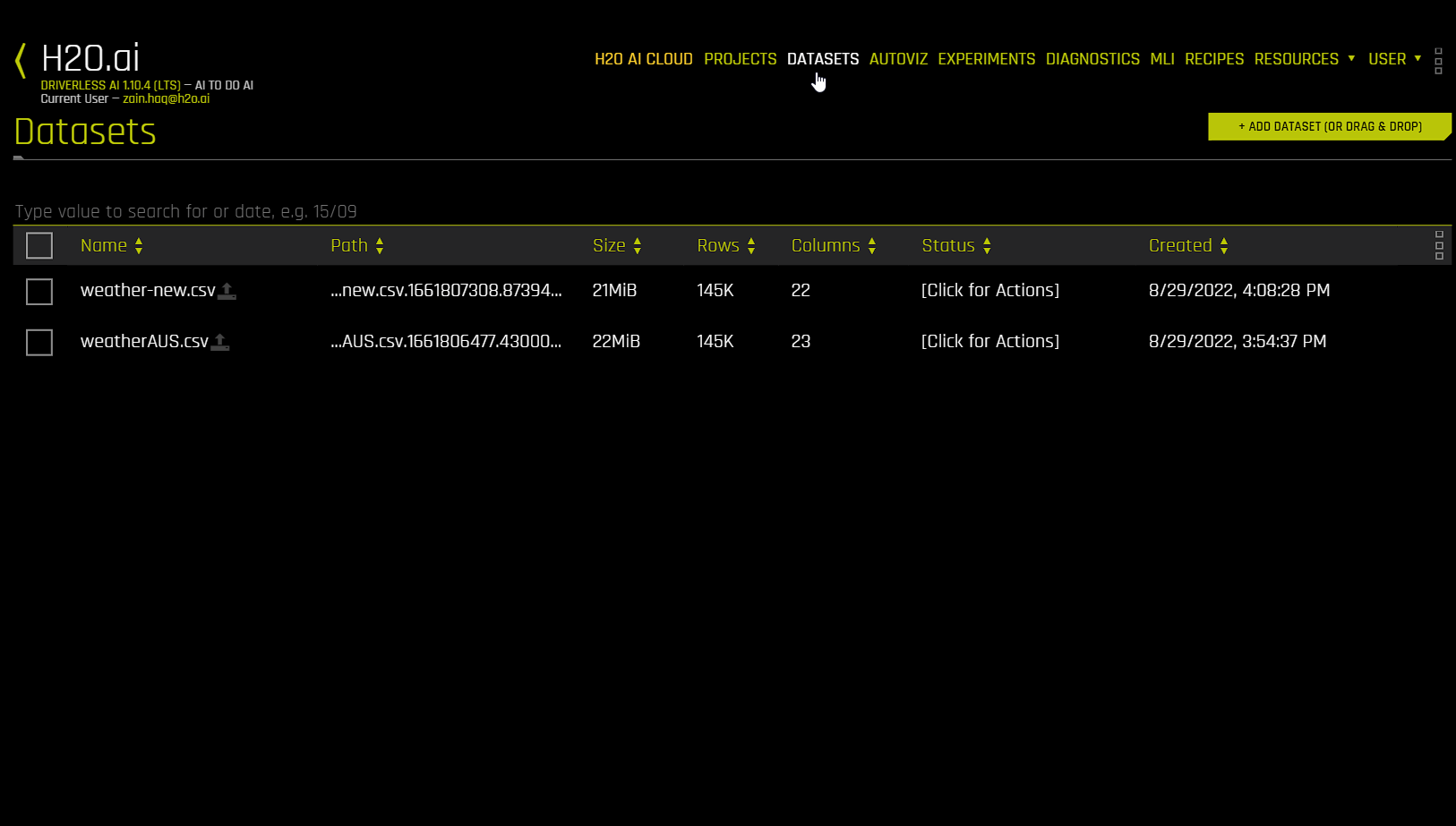 Notes:
This feature is currently in an experimental state.

An Experiment Setup Wizard that makes it simple for you to set up an experiment is also available in Driverless AI. For more information, see Driverless AI Experiment Setup Wizard.