Understanding the Model Interpretation Page¶
This document describes the various interpretations available from the Machine Learning Interpretability (MLI) explanations page for non-time-series experiments.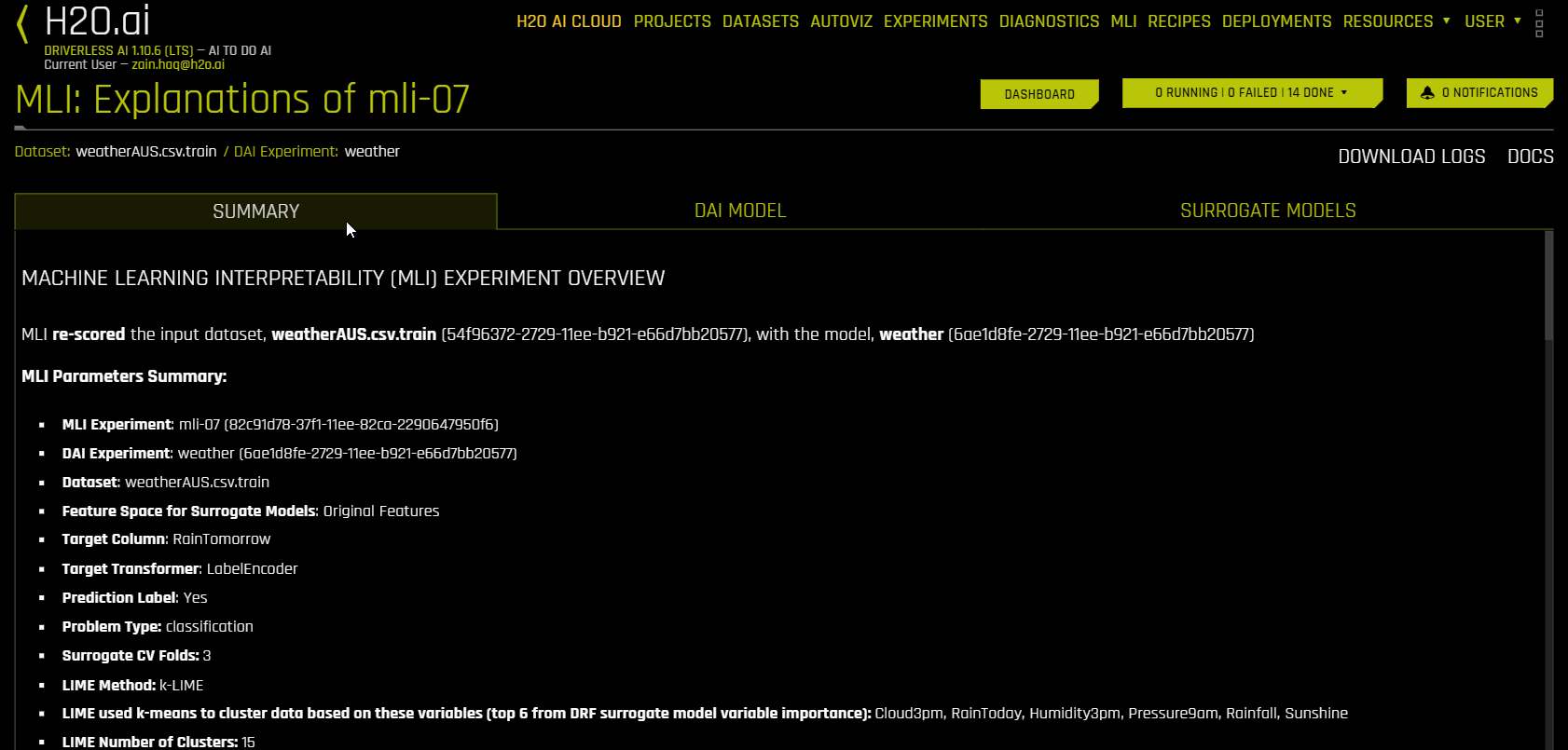 The explanations page is organized into four tabs:
The Surrogate Models Dashboard button reveals a dashboard with an overview of the interpretations built using surrogate models. The Actions button on the MLI page can be used to download reason codes, scoring pipelines for productionization, and MLI logs.
The task bar lists the status and logs of MLI explainers.